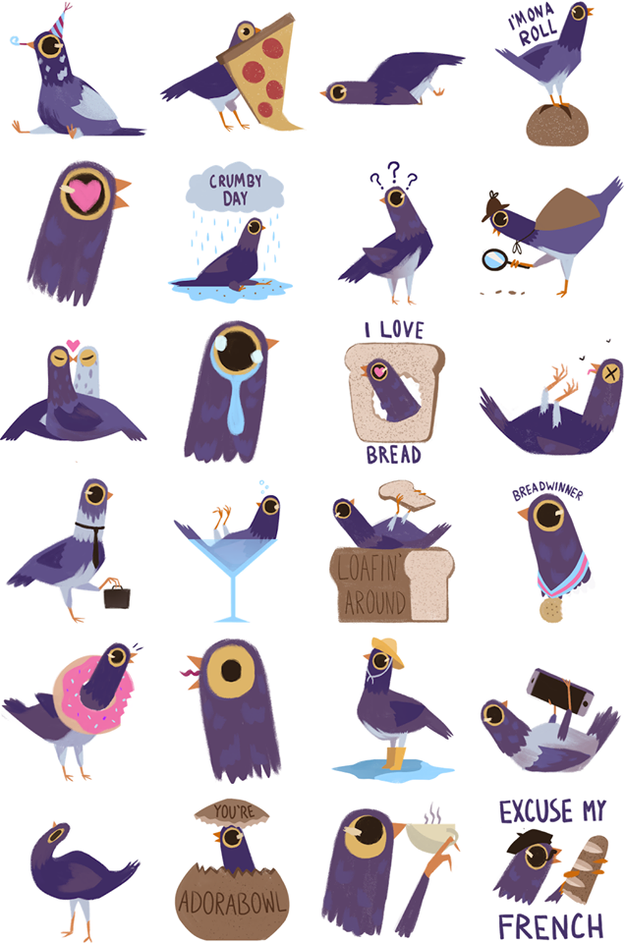 This is really, really dumb and confusing.
You've probably seen this "Trash Dove" on your Facebook feed. It's a cheeky and playful purple pigeon sticker pack that has completely dominated social media in the last few weeks.
Facebook
In Thailand, Trash Dove took off only a few days after the sticker pack was issued by Facebook. On February 7, Facebook page Animals With Paws uploaded a short animated video of a cartoon cat dancing.
The video has been viewed over four million times. And the comments underneath the video are a literal sea of Trash Birds.
Trash Bird has infected Facebook like a virus, people are using the lovable bird to clog up the feeds of prominent Facebook pages. Check out the comment section on this New York Times article.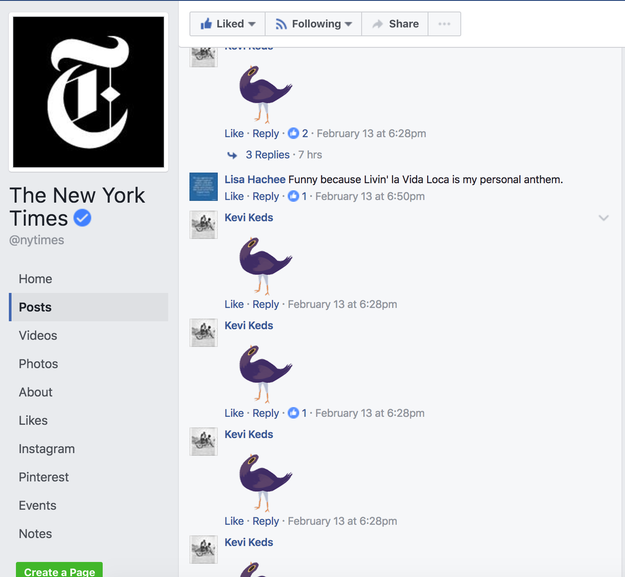 There's even a competition — run by a prominent Trash Dove Memes page — offering prizes to anyone who can show they've posted so many Trash Doves that they've been blocked from posting stickers.
---