Bow wow wow.
On Wednesday, radio host Jamie East tweeted out this paparazzi photo of Robert Downey Jr. and friends. Seems innocuous enough, right?
The photo is dated May 24, 2009, and is titled "Robert Downey Jr. at a beach house in Malibu." Downey's wife, Susan, and Kristin Cavallari are also in the pic.
But wait a second…what is….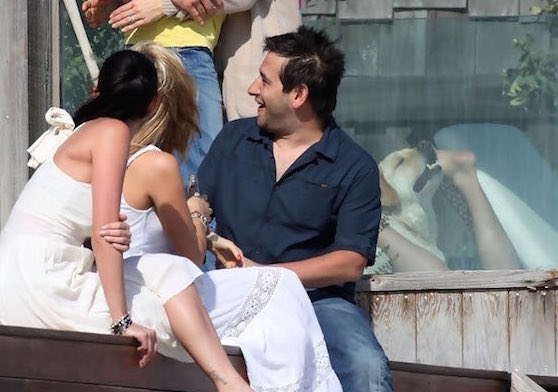 HAPPENING HERE??
---