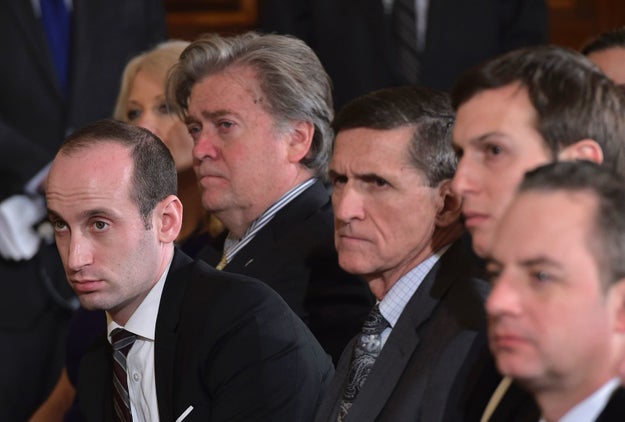 Hang on tight.
Let's recap quickly: White House National Security Advisor Michael Flynn resigned — or was forced to resign, depending on who you're listening to — amid a scandal where he spoke with the Russian ambassador about sanctions in December, before President Trump took office, then misled the vice president about those conversations.
Mandel Ngan / AFP / Getty Images
Flynn's resignation letter was handed to Trump on Feb. 13. The next day, White House Press Secretary Sean Spicer faced a barrage of questions about Flynn and the lead-up to his leaving office where Spicer contradicted earlier statements by White House personnel — including Trump himself.
So, here's the timeline of events in the Flynn saga as the public learned about them, where some contradictions are apparent, followed later by the many contradictions that became clear on Tuesday. Warning: It is dang confusing.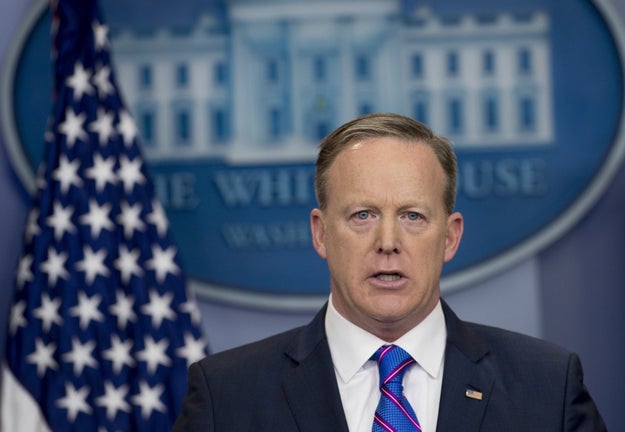 Sean Spicer
Saul Loeb / AFP / Getty Images
SUNDAY, JAN. 15: Vice President Mike Pence goes on Face The Nation and says that Flynn's conversation with the Russian Ambassador was just a friendly chat.
---