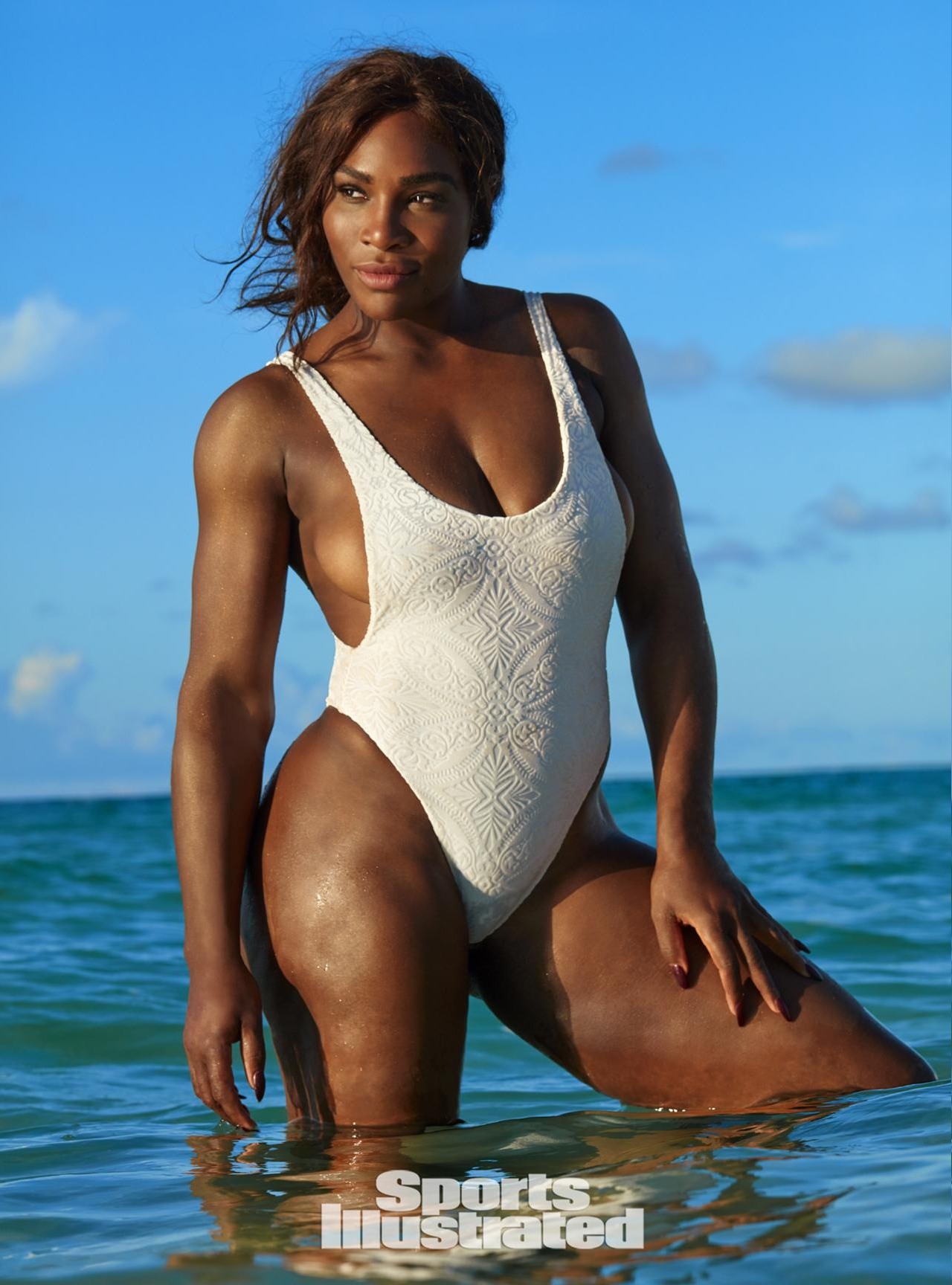 The gossip last week was that Kate Upton, Christie Brinkley and Serena Williams would all have individual covers for Sports Illustrated's Swimsuit Edition. That didn't happen. While Christie got an editorial with her daughters, she didn't get a cover. Ashley Graham got an editorial, but didn't get a cover. Hannah Jeter got an editorial, but didn't get a cover. And Serena Williams got an editorial, but didn't get a cover. They gave Kate Upton THREE covers. Because Sports Illustrated loves that bland Becky so hard.
Why didn't they give Serena a cover? I really don't know. It would have been more groundbreaking, even though Serena has been on the cover of SI before, and she's posed for the Swimsuit Edition before. Serena has done more in her 35 years on this earth than most people could dream of doing in a lifetime. She's an icon of sports. She's an icon of womanhood. She's an icon of black womanhood. And, oh right, she's sexy as hell. She manages to disrupt white-fascist beauty standards just by being confident and happy with herself and her body. Which is what she told SI:
"I want people to come away with the fact that it's OK to be comfortable in your body. I'm not a size two. It's OK to look good and feel good and I'm strong. It's OK to look strong and to be sexy and to be a woman and to be unbreakable—all those things. I really want to have that influence for people out there that have my body type. I want them to be like, 'I look good too.' That's what I hope for."
[From SI via E! News]
I love her so much. And for what it's worth, she is a body inspiration to so many women – I've said this before, but I would rather have Serena's body than, say, Kate Upton's. That's something I feel more as I get older – I would rather be strong than thin. I would rather be athletic than look like a model. I would rather have Serena's Thighs of Disruption than anything else.
Anyway, Serena is the #GOAT! I don't know what will happen at the French Open this year, but I have my fingers crossed for Serena at Wimbledon this year. I definitely think she's going to hit #24 this year (she hit #23 in Melbourne).
You can see Serena's full SI editorial here.
Serena Williams in #SISwim 2017! https://t.co/HIwg0HO5Gm pic.twitter.com/3W8MbQJY3S

— SI Tennis (@SI_Tennis) February 16, 2017
Emmanuelle Hauguel/Sports Illustrated.