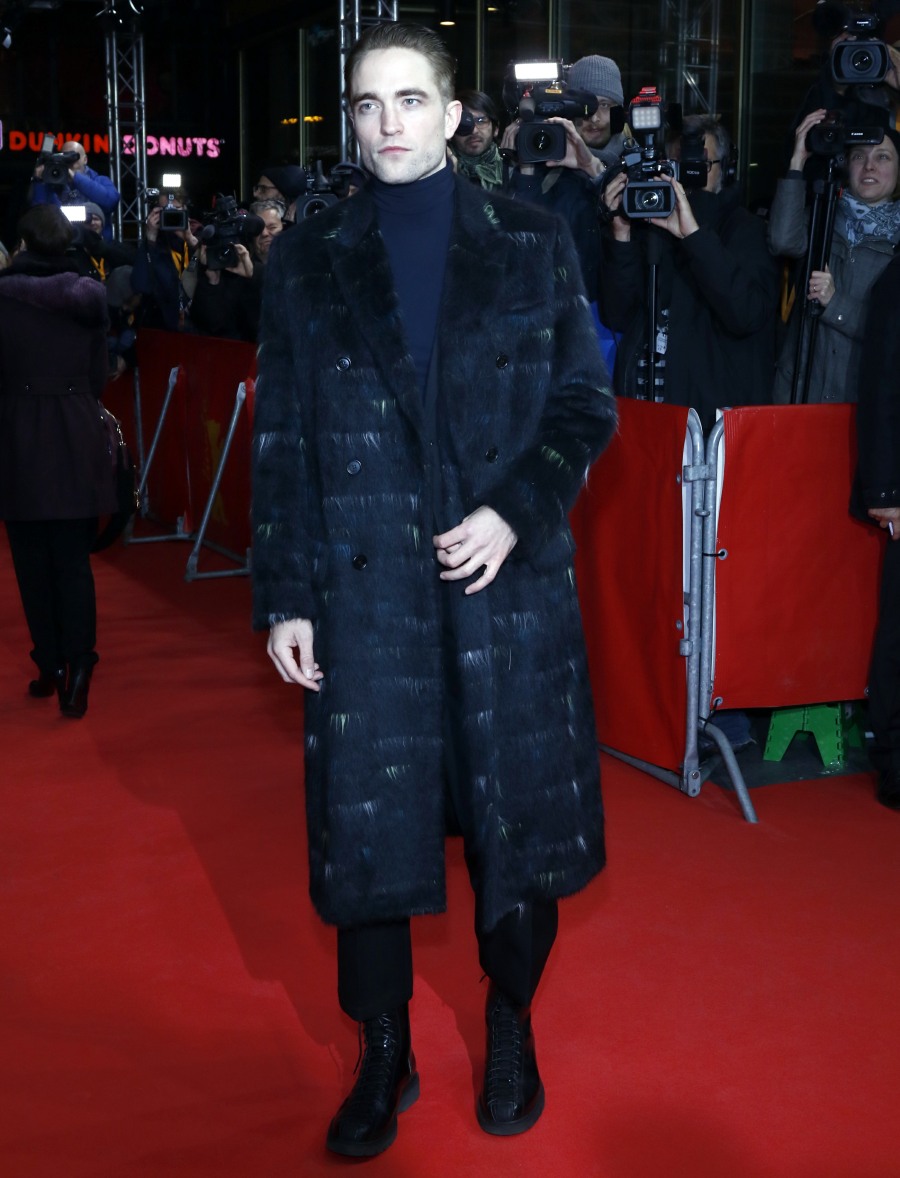 I'm honestly still laughing about those Robert Pattinson photos from the Berlin Film Festival yesterday. Rob was in Berlin to promote The Lost City of Z with Sienna Miller and Charlie Hunnam. Rob is the face of Dior Homme, and I guess Dior sent him everything from their latest collection and Rob was like, "Should I really wear this cropped half-zip turtle-cardigan at the photocall? It looks like something Kim Kardashian would wear." And Dior was like, "Just wear it and pout, bitch." And so that's what he did at the Berlin photocall.
Hilariously, Robert Pattinson had to wear even more Dior Homme to the big premiere. And my God, Dior is really making him WERK for that money. Sparkles has gone Full Zoolander. I can't even see past the coat to really dissect this look. It's just… so amazing. I think his pants are tucked into his boots? And I think the midnight-blue turtleneck is supposed to coordinate exactly with the blue tufts of fur on the coat.
Basically, I love that Rob wore head-to-toe Dior Homme and I love that Charlie Hunnam's face is all "Good God, I have to pose beside him while he's wearing that?!?" Charlie's wearing Prada, btw. And Sienna Miller also wore Dior, like Sparkles. Her dress would be a lot cuter without the "CHRISTIAN DIOR" label around the waist.