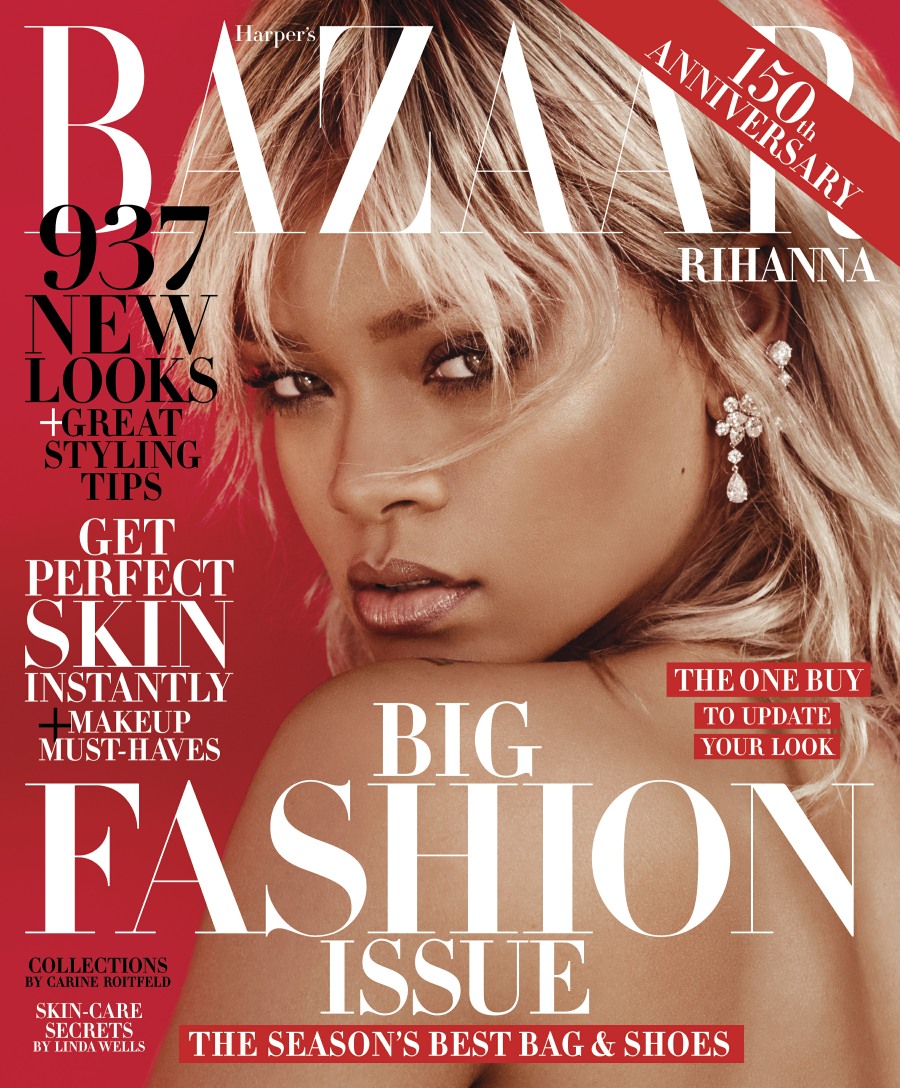 Remember when Beyonce decided that Beyonce would no longer speak on behalf of Beyonce? That was so much fun! Beyonce would spend all of that time posing for these involved magazine editorials, and then she wouldn't even deign to speak to the magazine. The message seemed to be: it's all about the image, and everything else is elusive. Well, Beyonce eventually started speaking on behalf of Beyonce again. But now Rihanna is trying to steal that game!
Rihanna covers the March issue of Harper's Bazaar. Why? No one really knows. She's not promoting anything in particular. I assume that if Rihanna wants a magazine cover, Rihanna gets a magazine cover. No magazine editor will say no to her, and most magazines likely have a standing request with Rihanna that whenever she wants to pose, they'll give her a 10-page editorial. Rihanna called up Bazaar and was like, "Remember when Angelina Jolie did that editorial with planes? Let's do something like that." And Bazaar was like, "Cool."
What's killing me about this is that she's literally doing it for no reason! There's only one quote from Rihanna and it's about Amelia Earhart!!!
Rihanna on Amelia Earhart and her fearlessness in taking on a man's world:
"There's something so special about a woman who dominates in a man's world. It takes a certain grace, strength, intelligence, fearlessness, and the nerve to never take no for an answer. Amelia Earhart was such a dynamic force in her industry, setting multiple aviation records in her time. So it was a no-brainer for me to team up with Harper's BAZAAR in honor of a woman who held her own with the big boys."
Ah, so it's more like Bazaar called up Rihanna was like, "Rih, would you like to pose in an Amelia Earhart editorial, pretty please?" And Rih was like, "cool." Anyway… the editorial is pretty. Enjoy Rihanna with planes.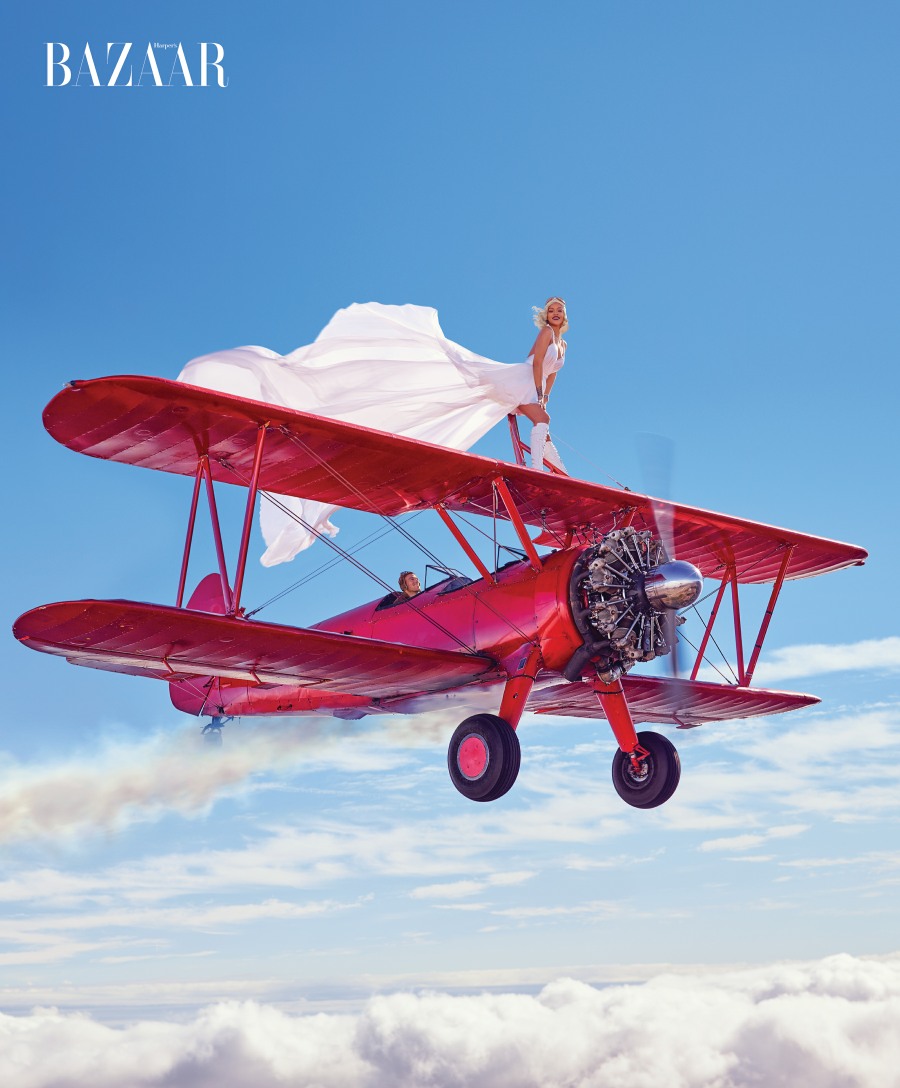 Photos courtesy of Mariano Vivanco/Harper's Bazaar.