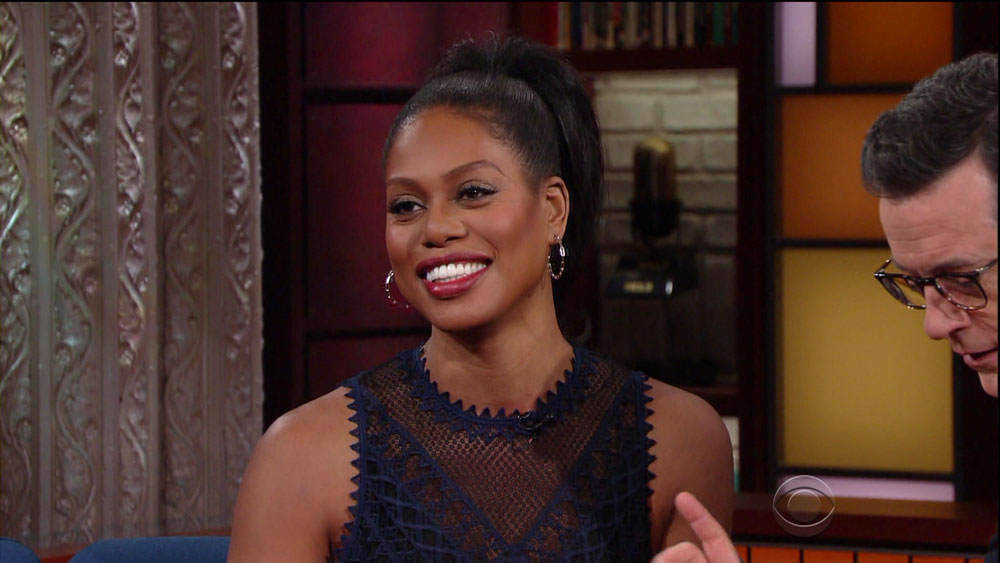 Laverne Cox is promoting Doubt, her new courtroom drama series on CBS costarring Katherine Heigl. It's a groundbreaking role in that Cox is playing a transgender character, which marks the first time a transgender person has played a transgender character on TV. The show premiered last night and is getting mixed reviews. I feel bad for Cox, but this seems like par for the course for Heigl.
At Sunday's Grammys, Cox gave the introduction to Lady Gaga's performance with Metallica. As we covered yesterday, she inadvertently missed saying Metallica's name but she meant to. She said "Eight time Grammy award winners and six time Grammy award winner Lady Gaga." Then, when Metallica performed, their lead singer James Hetfield's mic wasn't working properly and you could only hear Gaga singing at the start of the song, "Moth Into Flame." They solved this by using the same mic but it's ridiculous that the Grammys had so many sound problems. Laverne apologized on Twitter afterwards and said that she was a Metallica fan, which she also said in interviews on the red carpet that night. She said that she listened to Metallica and metal in high school because a boy she liked was into metal.
In a new interview on Sirius XM's Sway in the Morning, Laverne apologized again and explained what happened:
"I know Metallica, so this is the thing—people think that I do not know Metallica," she explains. "It was on the teleprompter and I was in a moment, and I just thought I said them until afterwards."

"It was just a mistake," she continues. "I love Metallica, I love metal, and I got into heavy metal actually because a lot of the boys I was interested in back in the day were into metal. It was not me dissing them at all. I love Metallica—I'm so sorry. I apologized to them on Twitter and to all the fans. It was just a mistake. I'm human."
As I said yesterday, I can't imagine being under that kind of pressure. To her credit, Laverne apologized and she's handled herself like a pro since. She's also continuing to champion transgender rights and she brought invaluable exposure to Gavin Grimm, a 17 year-old high school student from Virginia, who will bring his case to the Supreme Court in March. Grimm is fighting for his right to use the bathroom that corresponds with his gender identity. As Cox explained to CBS This Morning, this is the first transgender rights case to be brought to the Supreme Court.
"What people should know about these bathroom bills that criminalize trans people — like criminalize me using the women's room — is that these are not about bathrooms; they're about whether trans people have the right to exist in public space," Cox said. "If we can't access public bathrooms, we can't go to school, we can't work, we can't go to health care facilities. This is about public accommodations and… public accommodations are always key to civil rights."
I had the honor of seeing Cox speak in an university in my town and I learned so much about transgender rights and history. She's so well spoken on these issues and I'm grateful that she's around to educate me and others. She may be doing that with her new show too, Cox told CBS that her attorney character on Doubt may help people see trans folks in a new way. "We have to tell our story in new and different ways and so people get to see us in a new light."
And she got to meet Beyonce!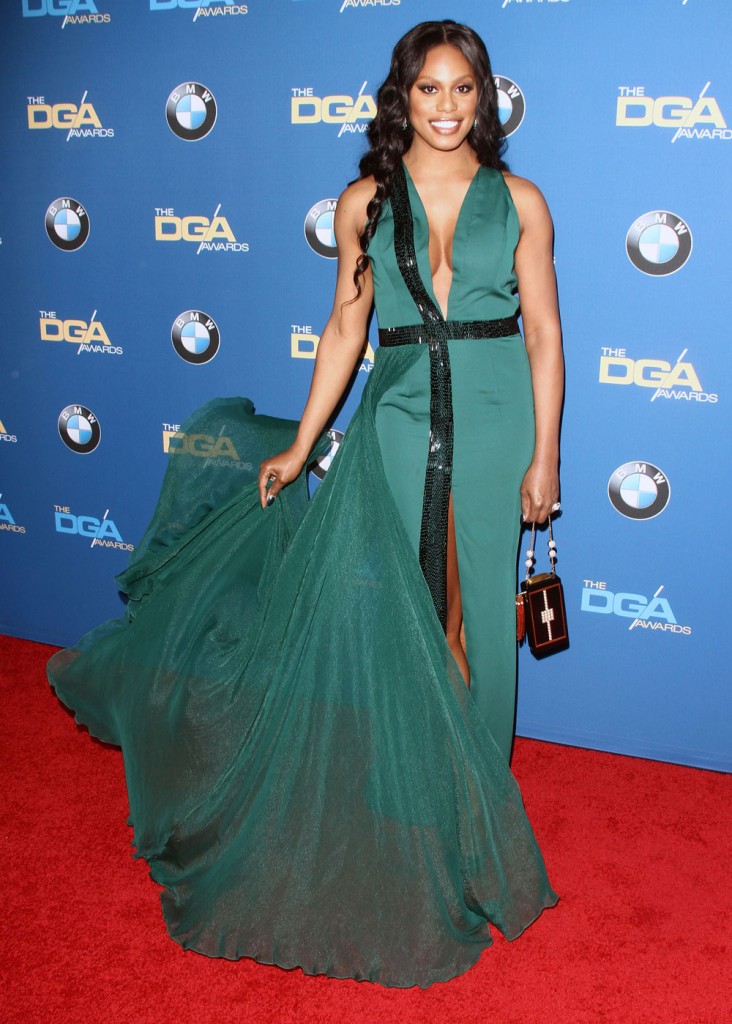 photos credit: WENN, Fame, Instagram/Laverne Cox