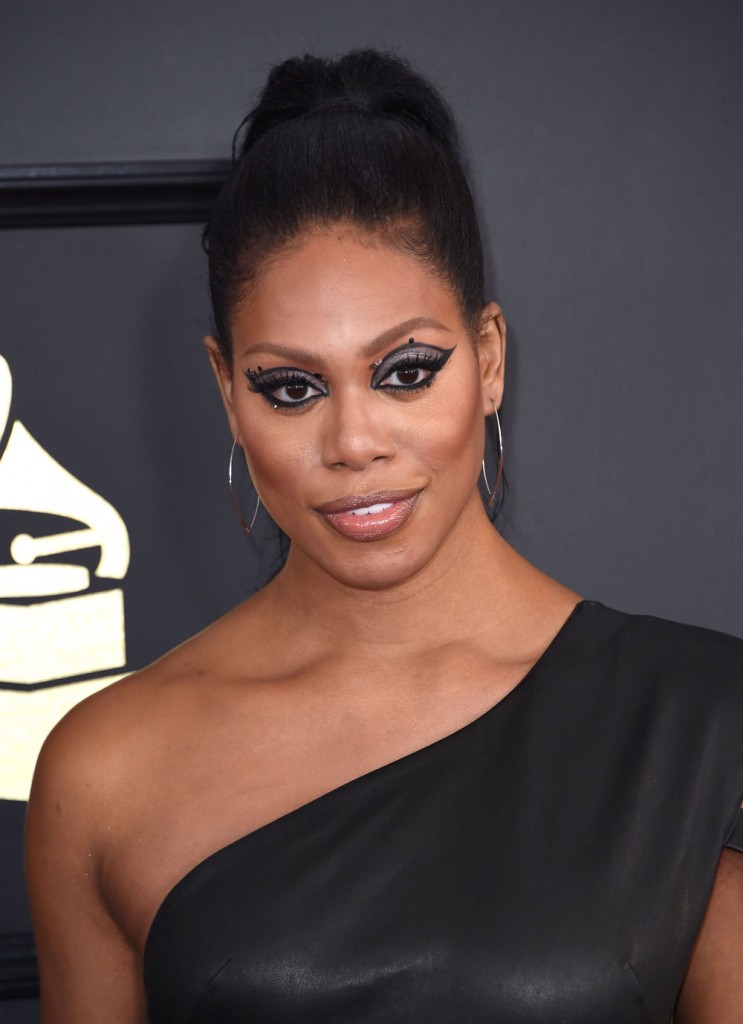 Laverne Cox was at the Grammy's Sunday to introduce Lady Gaga's performance with Metallica. You can see her intro here. She gave a shout out to transgender teen Gavin Grimm who has a lawsuit in front of the Supreme Court fighting for his right to use the bathroom which corresponds with his gender identity. This is a landmark case for transgender rights and you can learn more on this video from the ACLU and in this story from Washington Post. Thanks to Laverne, Gavin's case is getting so much more attention and support. After mentioning Gavin, Laverne introduced Lady Gaga but forgot to include the fact that Gaga was performing with Metallica. She said "Eight time Grammy award winners and six time Grammy award winner Lady Gaga." She meant to say "Metallica" and the intent was there but she just forgot. People dragged Laverne for it because of course they did.
Metallica thing is pissing me off. Laverne Cox doesn't intro, then mic doesn't work. That's a legendary band. No respect paid by Grammys.

— Jay Zawaski (@JayZawaski670) February 13, 2017
Hey @TheCrusher007, have a word with @Lavernecox about @Metallica. She should know who they are by now.

— MetalInsider.net (@metalinsider) February 13, 2017
Worst intro EVER @Lavernecox , you forgot to even SAY @Metallica cuz you were too caught up in your own crap.#GRAMMYS

— Roberta Rich (@Roberta_Rich) February 13, 2017
I would not want the job of performer or famous person. They're human too and sometimes they forget things. It can't be easy to stand on that stage and talk to that room full of music luminaries with people watching live at home. In response, Laverne has apologized for forgetting Metallica and she did it just the right way.
I am so sorry to #Metallica and all their fans. I am told I didn't say their names during the intro. Love you Metallica. You Rock. #Grammys

— Laverne Cox (@Lavernecox) February 13, 2017
I like how she hinted that she didn't remember whether she intro'd Metallica or not, which kind of captures the fact that it must have gone by in a blur. She apologized, she didn't beat herself up over it and she moved on. Laverne did remember to tell us about Gavin Grimm and for that so many people are grateful. Also, you could make the argument that Metallica needs no introduction.
Here's Laverne talking to City Magazine on the red carpet and she opens with "I'm introducing Lady Gaga and Metallica" so of course she knew, she just forgot to say their name. She also said that she was a Metallica fan growing up and loves metal.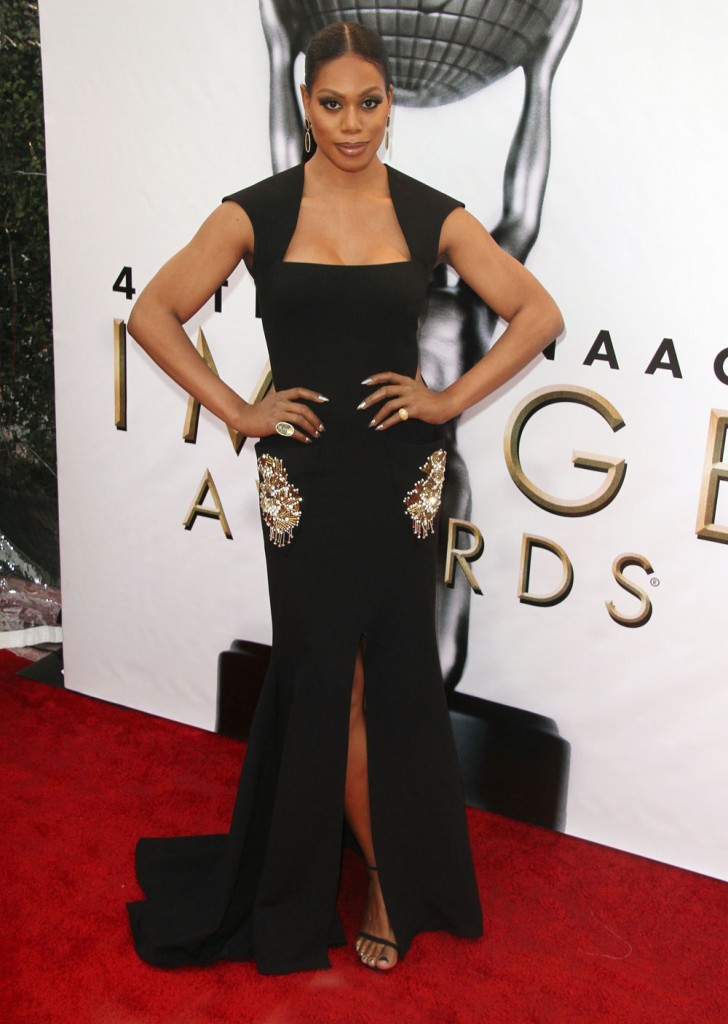 Photos credit: FameFlynet. Thanks to US Weekly for the heads up