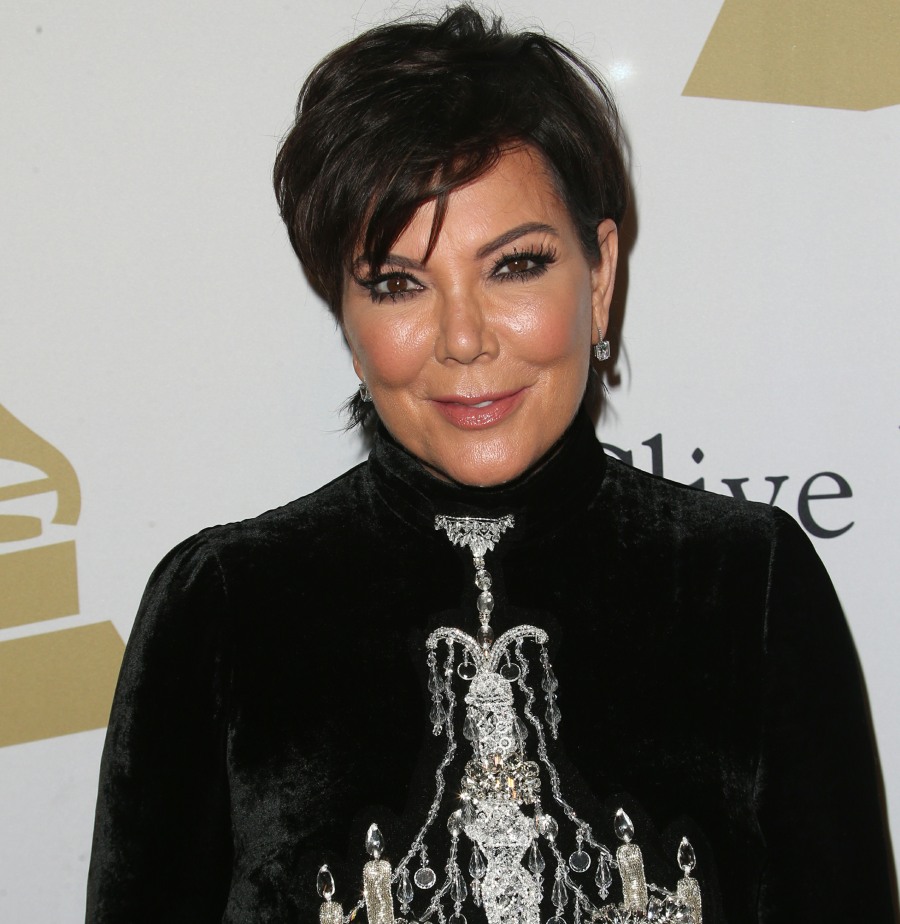 At this point, I think we can safely say that every member of the Kardashian-Jenner clan has a group of plastic surgeons on speed dial. All of the daughters have had work done, and they all get their need for surgical (and non-surgical) enhancement from Lucifer's Homegirl, Kris Jenner. No one has ever claimed that Kris is all-natural. I don't think she's ever claimed it either? Kris is obsessed with "passing" for one of her daughters, and she's found her fountain of youth at her plastic surgeon's office. She's just as tweaked, Botoxed and filler'd as her daughters. But did Kris go too far for Grammys weekend? Kris attended the big Clive Davis pre-Grammy party and this happened:
knew I recognized Kris Jenner from somewhere… #GRAMMYs pic.twitter.com/JYHibTZSAV

— Trashvis (@Trashvis) February 13, 2017
Kris Jenner at the #Grammys Red Carpet looking like Raven when she ate the mushrooms. pic.twitter.com/HSDazKNu1V

— Kerry Snatchington (@jean_tbfh) February 12, 2017
What is this? I'll admit to not knowing all of the non-surgical and surgical sh-t that can be done to people's faces at this point, but I'm saying she either got Madonna-esque cutlets sewn into her cheeks, or she just got a sh-t ton of filler-injections in her cheeks. Like, she got the maximum. She got so much that her cheeks look deformed now.
Photos courtesy of Getty, WENN, Fame/Flynet.