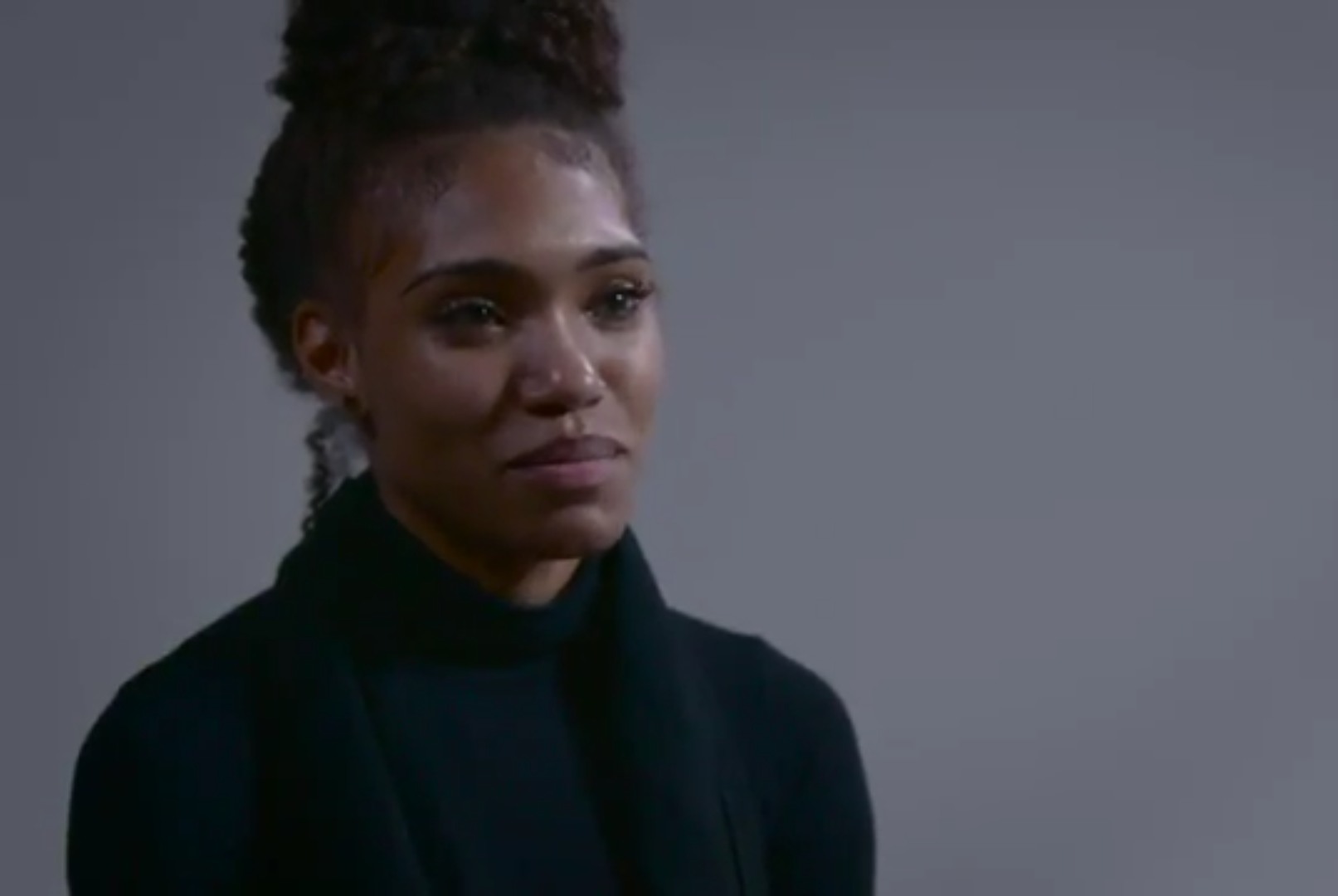 I know I should be writing about other things today, but I watched this video last night and I can't get it out of my head. I was looking for something lighter after I watched the super-depressing Manchester by the Sea (I actually do not recommend that movie) and I ended up watching the #HurtBae video. Hurt Bae is the name Black Twitter gave to a heartbroken young woman who confronts an ex-boyfriend who cheated on her. The video is from The Scene, and it was posted last night and it went viral. I think people got obsessed because A) Hurt Bae and her ex, let's call him Douche Bae, are incredibly beautiful and B) the story is incredibly relatable if someone you loved ended up cheating on you and breaking your heart. Hurt Bae sits there with such grace and you can just feel her pain over the fact that Douche Bae just treated her so poorly. Here's the video:
He cheated on her. Now she wants to know why. pic.twitter.com/5hdlpKisjZ

— The Scene (@SCENE) February 15, 2017
When he says "I didn't keep count" was when I stopped caring about Douche Bae as a person. I think Hurt Bae really loved him, and that love made her seem like a doormat. She DID forgive him, because she thought he was her best friend, and because she was inside the love machine, you know? You can't see clearly. I also think he was consistently surprised by how she didn't break up with him – he couldn't believe all of the sh-t Hurt Bae let him get away with. It was a case of Douche Bae having no business being in a relationship but not having the maturity or decency to break up with Hurt Bae directly.
Anyway, #hurtbae has been trending for hours and the tweets are… amazing.
The worst thing a/b the #HurtBae vid was homegirl was truly hurt to her core & he looked her dead in her face w/ no remorse.

— Potter's Clay (@averylondon_) February 16, 2017
#HurtBae is a perfect example of what it feels like to give somebody your all who doesn't deserve it. . Wouldn't wish that hurt on anyone.

— Queen Simba 👑 (@RealQueenSimba) February 16, 2017
Her: "I don't think you're a bad guy because you cheated, I forgave you."
Him: "Why?"
Her: "Because you're my bestfriend" #hurtbae pic.twitter.com/UBQR5xhCNf

— Kait 🌈 (@itzzkait) February 16, 2017
#hurtbae "I didn't count"
Me: pic.twitter.com/L9FcilNxNg

— Ebs. ✨ (@Ebonitaa_) February 16, 2017
#hurtbae
Her: how many times did you cheat?
Him: I don't know.. I wasn't counting. pic.twitter.com/OKO0qzjZHU

— Maraa Di'leo (@Lem_Wiz) February 16, 2017
#hurtbae ain't hurt no more pic.twitter.com/kon37hXDdZ

— E. (@eliyanc_) February 16, 2017
Screencaps from The Scene video.