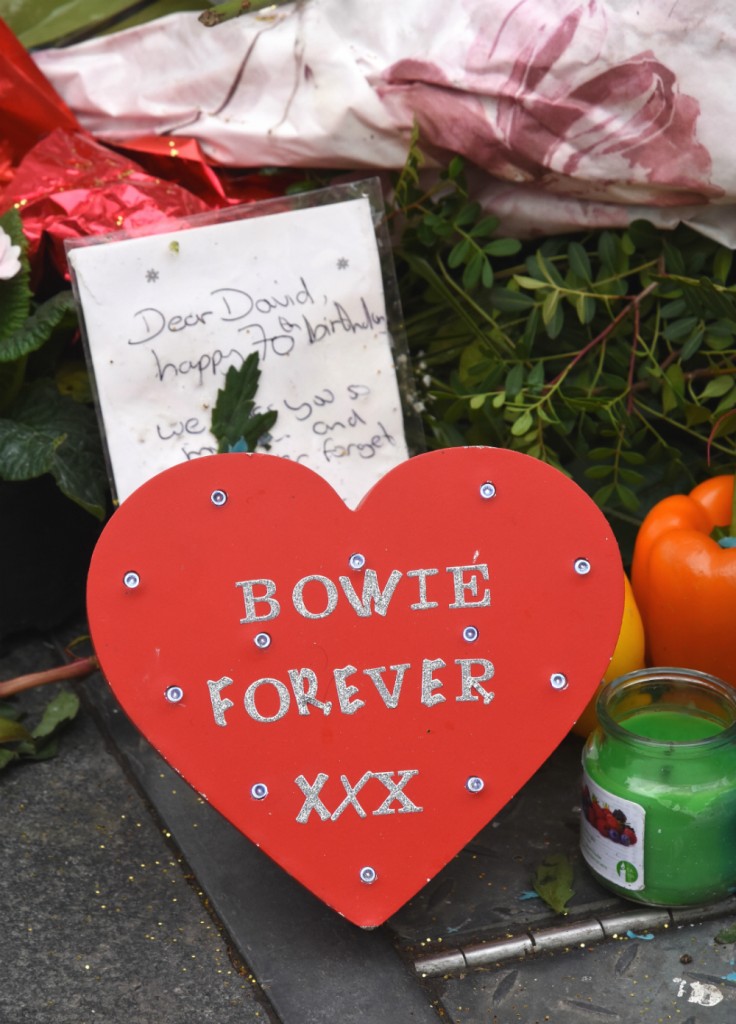 As we know, the Grammy's were held on Sunday Night. I was iffy on watching them because I knew there would be one notable absence, David Bowie. Since he died so early in 2016, he was given a tribute in last year's broadcast as well as appearing in the In Memoriam. I'd forgotten that his album Blackstar was eligible. Fortunately, the Grammy's did not and Bowie swept every category for which he was nominated. Four of the Grammys he won prior to the show and the fifth one for Best Rock Song was announced during the show. Bowie's son, director Duncan Jones, was as excited as me to hear his father's name called:
So proud of you dad!
Would hold you up forever.
❤️ #grammys2017 pic.twitter.com/JHU2hveVwq

— Duncan Jones (@ManMadeMoon) February 13, 2017
This is a departure from Duncan's reaction last year when Lady Gaga performed the Bowie Tribute:
"overexcited or irrational, typically as a result of infatuation or excessive enthusiasm; mentally confused." Damn it! What IS that word!?

— Duncan Jones (@ManMadeMoon) February 16, 2016
I was not a fan of Gaga's tribute but tributes are personal, everyone wants something different from them. And when the artist gets it wrong for you, it strikes a cord, especially if that person is family. For the record, Duncan was very much in favor of Lorde's tribute at the Brit Awards:
Finally found the links to tonight's Brits. Just… beautiful. Thank you.

— Duncan Jones (@ManMadeMoon) February 25, 2016
I thought Blackstar was good, not great. I don't know if it deserved all five Grammys. However, prior to last night, Bowie was nominated 12 times and only ever won for Best Short Form Video for Jazzin' for Blue Jean. So sit with that a minute – Diamond Dogs, Young Americans, Aladdin Sane, The Rise and Fall of Ziggy Stardust – none of his albums and none of his songs ever won a Grammy. So I don't care if Blackstar was the best in each category, I am fine with Bowie taking them. He's due.
Bowie's last EP, No Plan, was released in digital form on Jan 8, what would have been his 70th birthday. The CD will be released on the 24th of this month and the vinyl on April 21 with a special edition vinyl releasing on May 26. So maybe he'll "pop up" at the next Grammys as well.
Even though I am still pissed at the universe for taking Bowie, at least it is trying to curry favor by offering things like posthumous Grammys and album releases. Also being released? 10 tribute stamps from the Royal Mail. So if ten of you lovely UK readers could just pop me a note and slap one of these on the envelope, we would both be happy – me because I get a full set and you because you get to lick Bowie. Or I guess I could just order them here.
Royal Mail announce tribute to David Bowie with 10 Special Stamps. Pre-order: https://t.co/OJLx8FNHho Press Release: https://t.co/QnDxrWzUM9 pic.twitter.com/Dmxe9K6yU1

— David Bowie Official (@DavidBowieReal) January 25, 2017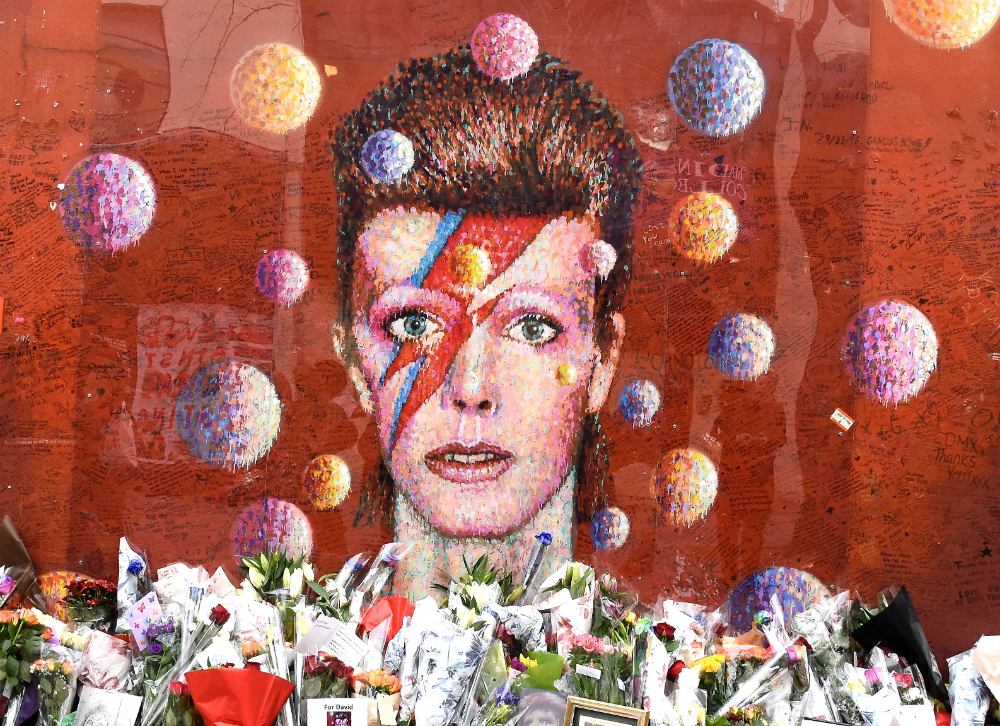 Photo credit: Twitter, Getty Images and WENN Photos