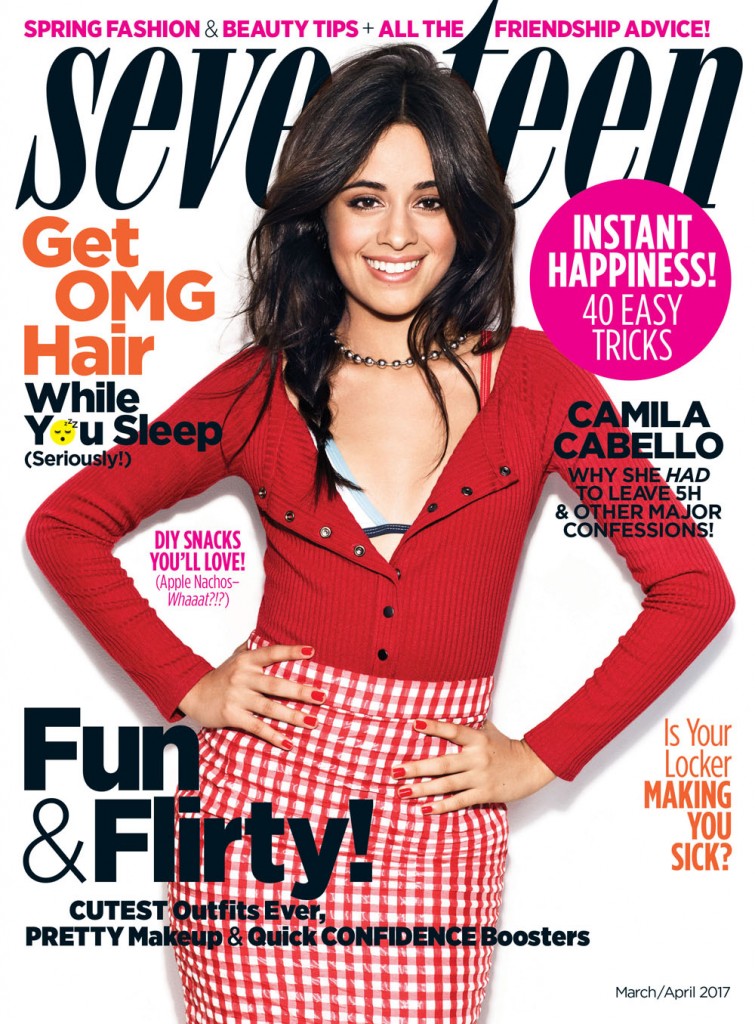 Camila Cabello is covering Seventeen Magazine and I guess someone is really trying to make her happen outside of Fifth Harmony. She went to the Grammys (in a really terrible prom-type dress) solo and Fifth Harmony wasn't there. It was like people must have negotiated behind the scenes for Camila to go and for Fifth Harmony to stay home because it's not like either of them were nominated for anything. If you're not familiar with Camila she was in Fifth Harmony, she's just 19 years old, and her exit from the group in December was full of drama including several back-and-forth statements from official reps for Fifth Harmony that made it sound like a toxic place to work. The whole thing played out like a bad breakup, with Camila saying she spoke with the other members at length about her decision to leave once her contract was up and Fifth Harmony acting like Camila blindsided them. Well this is Camila's first interview since leaving the group and she talks about that, framing it in terms of self actualization. (I think it's more about her career and money, which I can't blame her for.) She also says that Taylor Swift is her go-to person for advice on dating. OK.
On leaving Fifth Harmony
"Fifth Harmony wasn't the maximum expression of me individually. My fans are really going to know me from the music I'm writing. My goal is to be brave and open up my soul. I'll continue to wish them all the best, and I'm happy they are continuing their journey as Fifth Harmony. I'm also looking forward to hearing new music from the group and their solo endeavors."

She gets dating advice from Taylor Swift
"Taylor is always the person that I go to for boy advice. The reason we became friends was purely because we think the same way about a lot of things: We're both really sensitive and emotional when it comes to love. We love love, and we love writing songs about love."

She wants to collaborate with Ed Sheeran
"He's incredible at putting love, emotion, and feeling into words. I would love to see him go into a room and watch how he makes his magic. He always talks about how he loves making songs from the heart, and that's something that I've pushed myself to do in my songwriting process, too."

She's staying away from social media
"I've been trying to stay away from social media for almost two years now. There has always been negative stuff on there. Even if you read 100 messages of love, the hurtful one is what you remember. But I did see a lot of love and support from my fans. Honestly, I didn't expect it. I was so emotional at that point, that when I saw some really encouraging things people were saying, I burst into an ugly cry."

She's never had a long term relationship
"Even though I'm 19, I've literally never had a long-term relationship. So when I show people my songs, they're like, 'Who's this about? I've never seen you with a boy ever.' I make all of these fantasies in my head. There's this constant theme of unrequited love and me loving people from afar."
The fact that she calls Taylor her go-to person for dating advice with no sense of irony pretty much tells me all I need to know about Camila. Getting dating advice from Taylor Swift is like asking Kim Kardashian how to care for a kitten. That said, I get why she's latching onto Taylor. Camila is young, she's used to being very carefully managed and she wants advice on how to launch her own career. She should consider Taylor a career mentor and not someone to turn to for guy advice. That said, maybe this is actually Camila's way of sucking up to Taylor, by praising her in an area where she so clearly isn't an expert.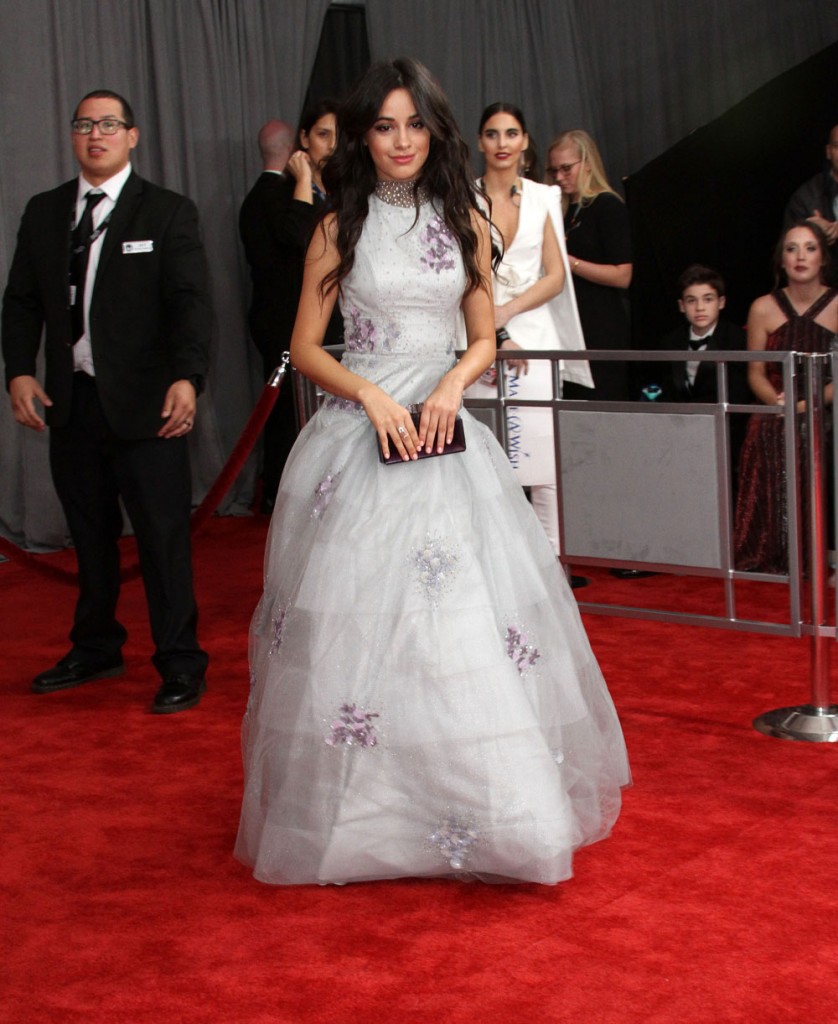 Photos credit: James White for Seventeen and WENN