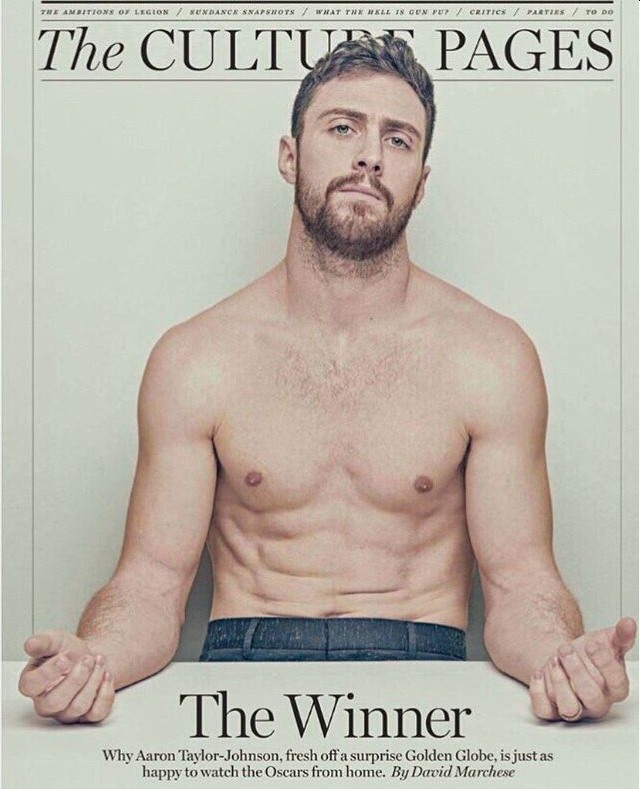 I was so relieved when Michael Shannon ended up with an Oscar nomination for Nocturnal Animals rather than Aaron Taylor-Johnson. It's not that I dislike Aaron, I just think Michael Shannon is cooler and a better actor. Still, Aaron took home a Golden Globe for his performance, and he doesn't seem bummed out about not being invited to the Oscars. Aaron has a new interview with Vulture/NY Mag, and I sort of enjoyed it. You can read the full piece here – he talks about his wife, Sam Taylor Johnson, who is 23 years older than him. He talks about his process and more. Some highlights:
How he felt when the Oscar nominations came out: "There was relief when my wife told me that I hadn't been nominated… Coming home from the Globes with an award was brilliant, but I've been promoting Nocturnal for six months. As an actor, you prefer to put that kind of energy into something creative. It was good to finally step off the train. You do kind of go, I'm losing my mind."

He always thinks another actor should be hired: "Whenever I read a script, I start recasting the role that I might play. I'm like, 'God, this should be played by Domhnall Gleeson, not me.' I was reading something recently and thought Mark Rylance should be in it instead of me. Then someone was like, 'The part is a bit younger than Mark Rylance.' "

To research a serial killer, he "consumed an ungodly amount of cigarettes and beer." "I wanted to feel toxic from the inside out. My wife is very loving and supportive — but it was definitely great when I finished the shoot."

The attention he got for marrying Sam: "The attention was intrusive. But having to deal with that early in my career probably got me to a place where I can more quickly just go, 'Oh, f–ck it' instead of wanting to rip someone's head off for asking questions I don't like."

He'll never be a movie star: "I'll never be Jennifer Lawrence or Tom Cruise, someone who can hold a movie and then be charming and charismatic doing promotion. I haven't got what they've got. But at least I'm now comfortable just being myself."

His career, post-Globe-win: "The experience is all still very fresh. But there's definitely a feeling of 'Strike when the iron's hot.' I know it'll blow over eventually, but there's been more meeting people from studios. It's an interesting position to be in where you're suddenly getting considered for projects. I want to work with great directors. I've picked films based on the script or the character and seen them collapse because the directors were not strong visionaries."

Whether he even felt a twinge of jealousy towards Michael Shannon's Oscar nom: "Quite honestly and maybe this is because it's the first time I've been involved in this process and didn't know anything, I didn't have any of that. I didn't feel like, Oh, my PR team and his PR team are rivals. Who can get the best press? Who can get the best gossip about what the critics are really thinking? And Michael's been a gentleman. He's only ever congratulated me on my success. An Academy Award is still something to work toward. It would've felt a tad greedy to get a nom from them this time around."
Call me crazy, but I sort of believe him. I believe that he was and is tired of promoting the movie and he wasn't bummed about not getting an Oscar nom. I fundamentally believe all actors WANT the nomination and they want to be recognized in some way, but Aaron got that from his Globe win. As for what he says about never really being a movie star… part of me believes that too, that he would be happy just doing character work, supporting work. But he's a good-looking young white guy and of course Hollywood wants to put him on the "movie star track." Which is why he signs on to do Marvel movies and Godzilla movies.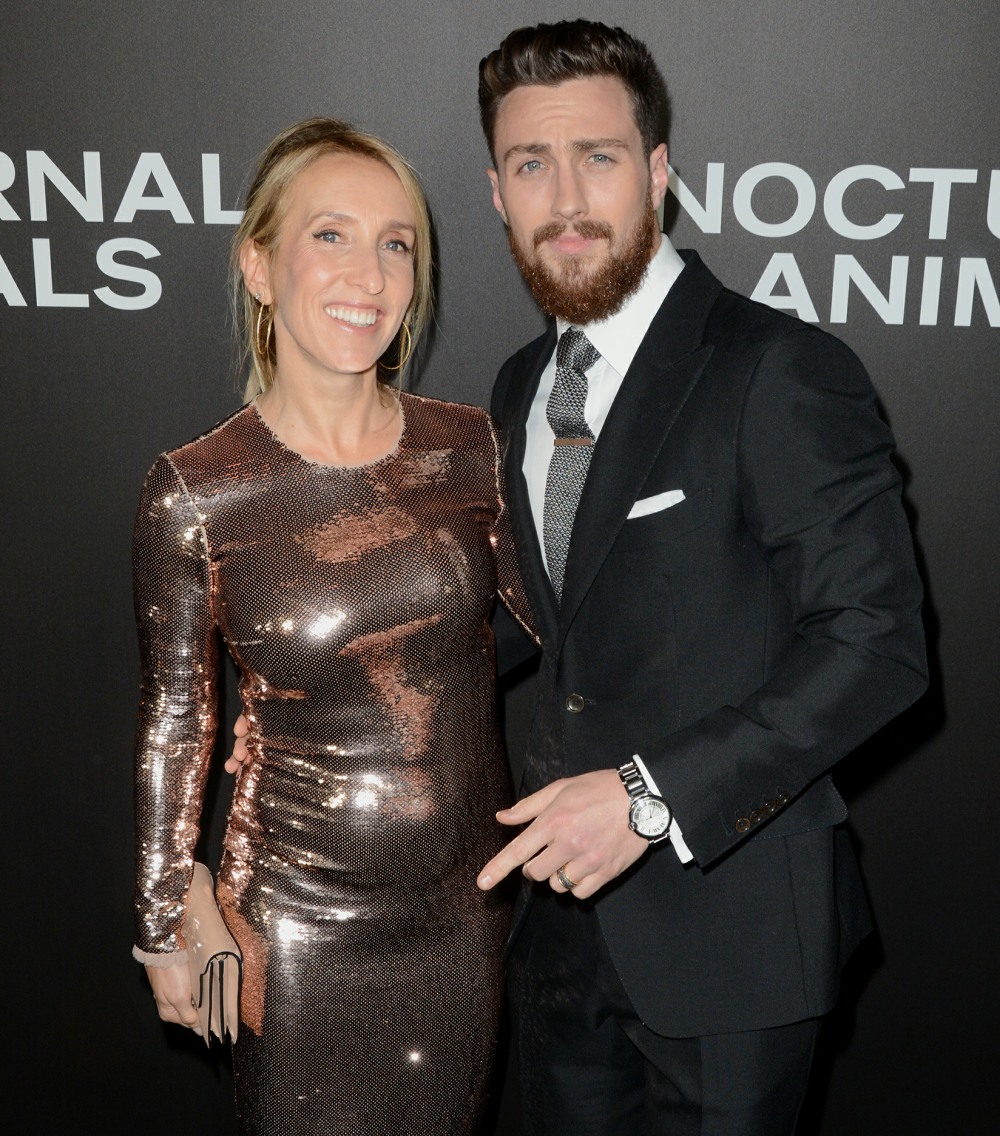 Photos courtesy of WENN, NY Mag.